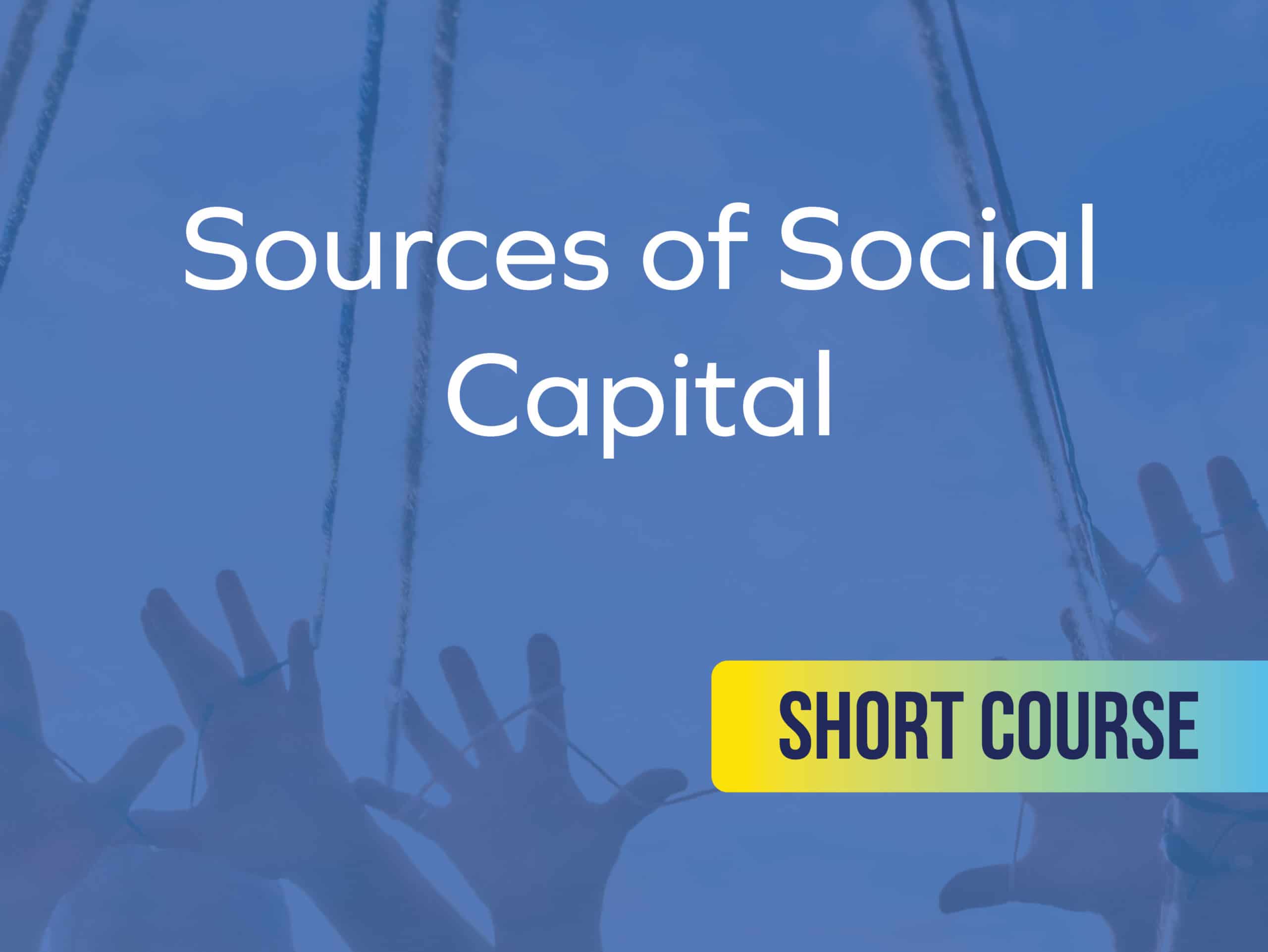 About Course
This course provides an overview of the commonly identified sources of social capital and how they contribute to its development. Some sources of social capital are short-term and others have more long-term implications. This course discusses some of the key sources of social capital, such as religion and morality, law and enforcement, economics and political systems, and the built environment. Ultimately, the goal of this course is to help you to understand the concept better, apply it more effectively, and save you time in doing so.
This is a short course that is also available as part of the Full Course on social capital.
Show More
What Will You Learn?
Discover the long list of possible sources of social capital that have been identified in the literature

Gain an understanding of the main sources of social capital and how they influence the nature of social capital
Course Content
Sources of social capital
Sources of social capital

Audio and Additional Materials

Quiz – Social Capital Sources
Student Ratings & Reviews
No Review Yet