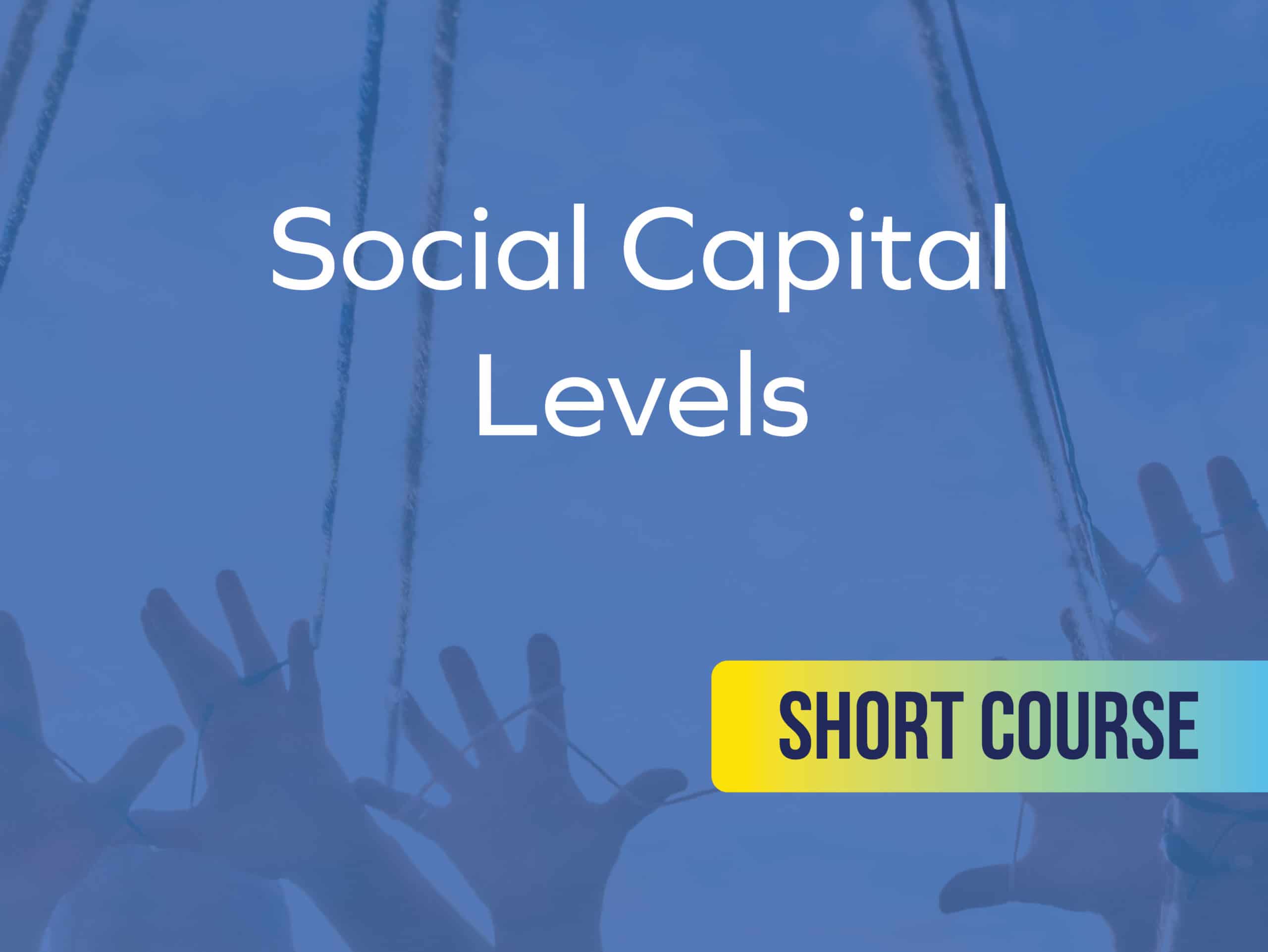 About Course
This course identifies the different levels at which social capital operates from the individual to the social group or organisation to community or society level. Ultimately, the goal of this course is to help you to understand the concept better, apply it more effectively, and save you time in doing so.
This is a short course that is also available as part of the Full Course on social capital.
What Will You Learn?
Learn about the different levels of analysis and how social capital operates at different levels

Gain an understanding of the interrelationships between different levels of analysis

Find out how different scholars conceive of social capital at different levels
Course Content
Social capital levels
Social capital levels

Audio and Additional Materials

Quiz – Social Capital Levels
Student Ratings & Reviews
No Review Yet