Social Capital – History and Evolution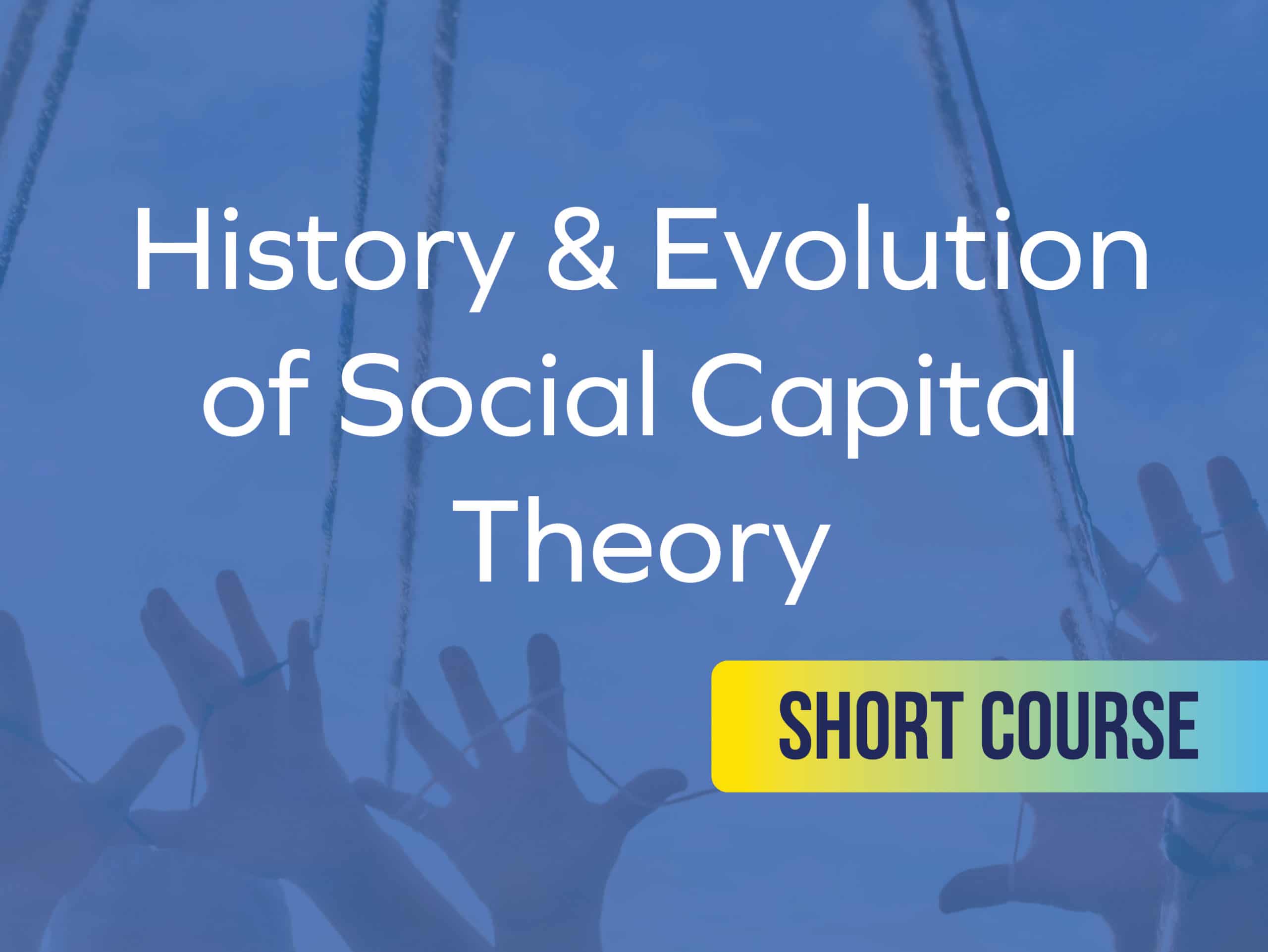 About Course
This course explores the history of the concept of social capital and how it has evolved and increased in popularity over the last 30 years, and in the context of the last 120 years. Ultimately, the goal of this course is to help you to understand the concept better, apply it more effectively, and save you time in doing so.
This is a short course that is also available as part of the Full Course on social capital.
What Will You Learn?
Find out about how popular the concept has become and why it is so important across the social sciences and beyond

Learn about why social capital became popular in the 1990s and how that may relate to your interest in the concept

Develop a broad understanding of the contemporary authors and when and where they developed their conceptual approaches

Discover the historical conceptual foundations that led to the current understanding of social capital

Gain insights into what details of this history may be relevant to your work on social capital
Course Content
History and evolution of social capital
History and evolution of social capital

Audio and Additional Materials

Quiz – Social Capital History and Evolution
Student Ratings & Reviews
No Review Yet