Social Capital – Full Course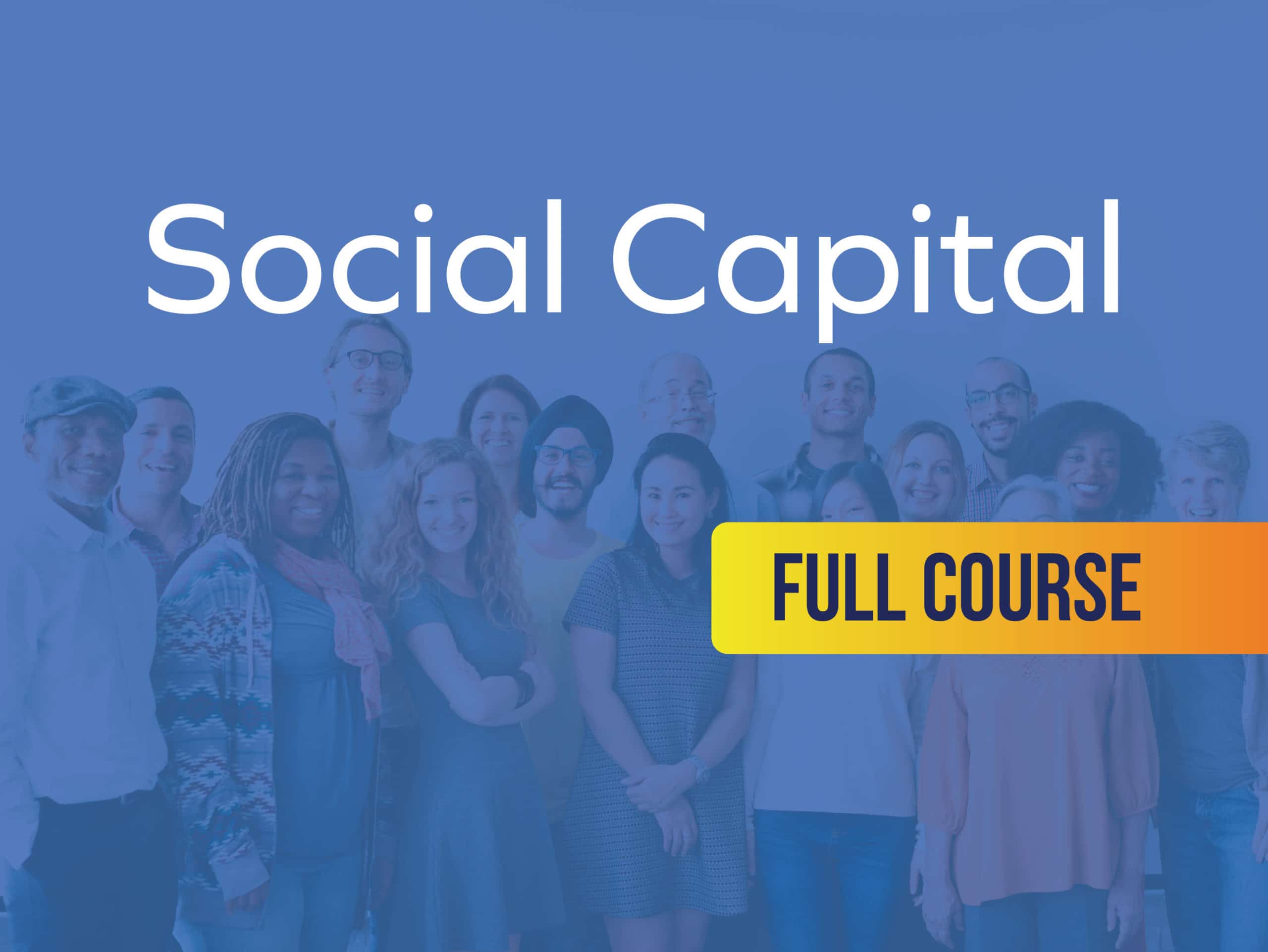 About Course
Social capital has become one of the most popular concepts across the social sciences. It is being heard with increasing regularity outside of academia, in business, politics, healthcare, and even in popular language. However, social capital is a difficult, complicated, and confusing concept, with many different meanings and approaches that can seem to contradict and confound. This course provides a foundational understanding of the concept with practical tools to help organise and understand the different conceptual approaches.
This course is designed to give you a rapid introduction to the concept of social capital and its use in research, helping you avoid weeks or even months of reading. The social capital literature can be incredibly confusing, with many different and often contradictory approaches. This course has been designed to be your roadmap, to help you quickly navigate the different meanings and conceptual approaches, helping to direct you to the best approach for your research or interest, and giving you reference lists and readings to get you started. There are no "silver bullets" and no quick simple solutions that are appropriate for every discipline and every application. But, this course guides and directs you. Ultimately, the goal of this course is to help you to understand the concept better, apply it more effectively, and save you time in doing so.
Show More
What Will You Learn?
Introduction to social capital

History and evolution of social capital

Understanding social capital

Dimensions of social capital

Social capital levels

Bonding and bridging social capital

Sources of social capital

Criticisms of social capital

Measurement of social capital
Course Content
Introduction to social capital
Audio and Additional Materials

Quiz – Social Capital Introduction
History and evolution of social capital
Understanding social capital
Dimensions of social capital
Social capital levels
Bonding and bridging social capital
Sources of social capital
Criticisms of social capital
Measurement of social capital
Student Ratings & Reviews
No Review Yet