Social Capital – Dimensions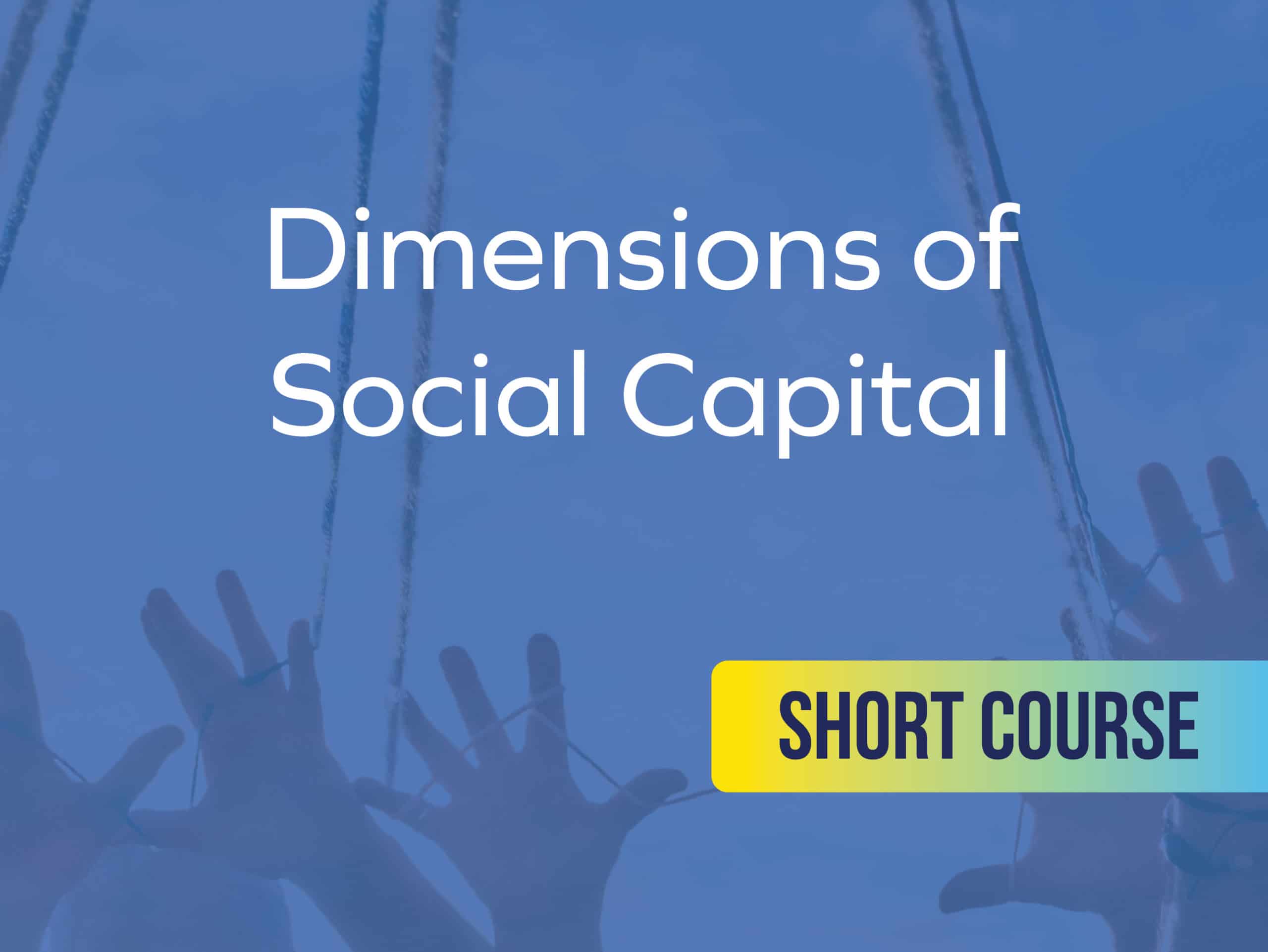 About Course
This course explores the dimensions of social capital. Most scholars agree that social capital is multidimensional and although different dimensions have been proposed, there is a consensus emerging that there are three dimensions most relevant to its application. Ultimately, the goal of this course is to help you to understand the concept better, apply it more effectively, and save you time in doing so.
This is a short course that is also available as part of the Full Course on social capital.
What Will You Learn?
Gain a general understanding of the origins of the dimensions of social capital

Find out about the meaning of each dimension and why it is important to consider all dimensions

Discover the main components of each dimension and the interrelationships between the dimensions

Learn about each dimension and their main components
Course Content
Dimensions of Social Capital
Dimensions of social capital

Audio and Additional Materials

Quiz – Social Capital Dimensions
Student Ratings & Reviews
No Review Yet