Social Capital – Definitions and Approaches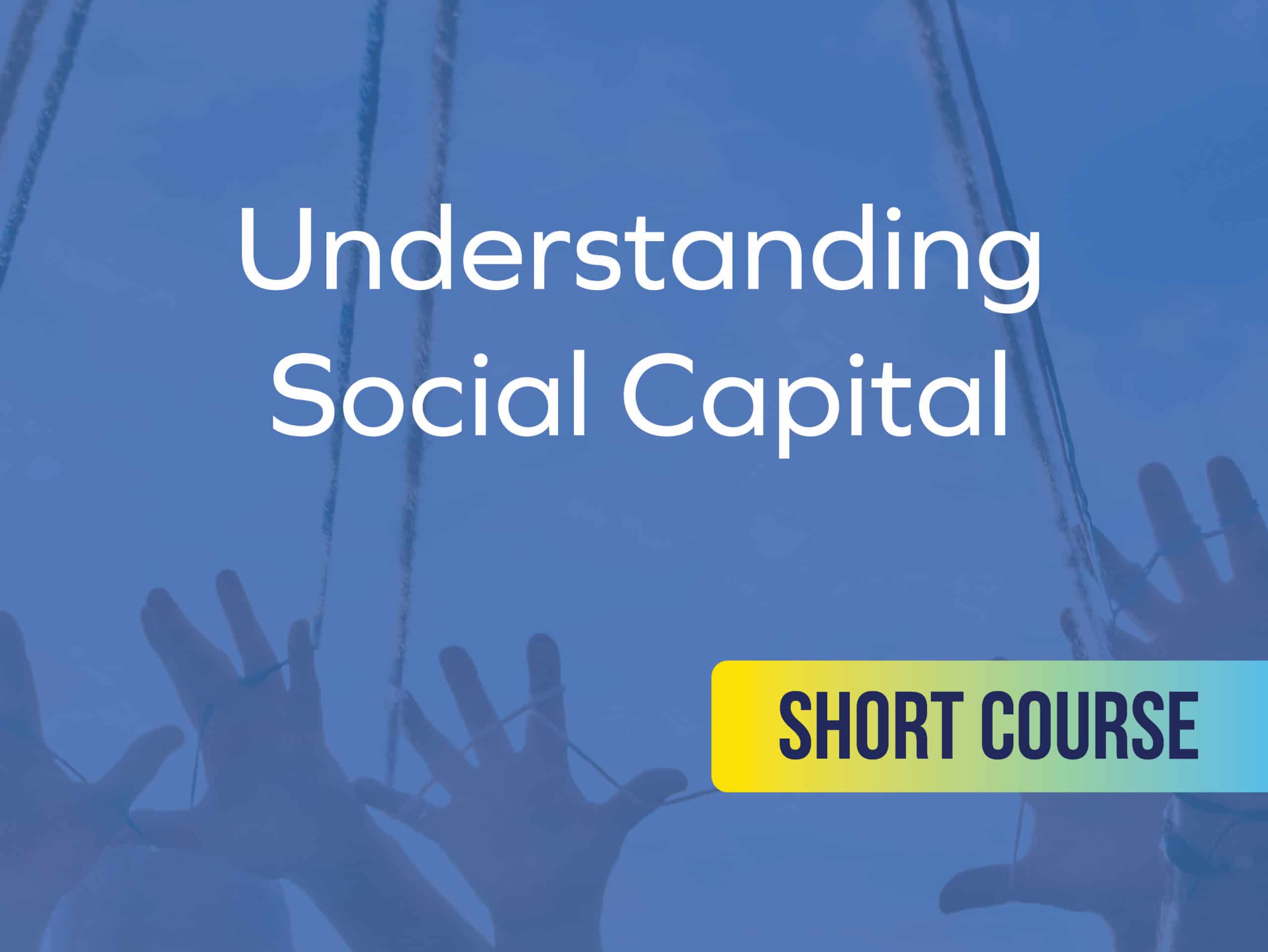 About Course
This course explores the many different conceptual approaches to social capital that can be difficult to identify in the literature and if not understood, can result in enormous confusion and difficulties. The major approaches are identified and explained, and a typology is provided to help understand and position the different approaches. Ultimately, the goal of this course is to help you to understand the concept better, apply it more effectively, and save you time in doing so.
This is a short course that is also available as part of the Full Course on social capital.
Show More
What Will You Learn?
Develop an understanding of why there are so many different definitions and approaches to social capital and the problems of defining the concept

Get the latest information about the most common or popular definitions being used in the literature

Explore the meaning and common elements of these definitions

Gain an understanding of the difference between the source, form and outcomes of social capital and how different definitions and measurement approaches focus on different aspects

With the help of a typology, develop an understanding of how the popular definitions and approaches focus on different aspects of the source, form, or outcomes of social capital

Learn more about the main conceptual approaches, their differences, and which approach may be most appropriate for your work

Get some valuable tips for how to select an appropriate conceptual approach and definition and how to avoid many of the common criticisms of social capital research
Course Content
Understanding social capital
Understanding social capital

Audio and Additional Materials

Quiz – Social Capital Definition and Approaches
Student Ratings & Reviews
No Review Yet