Social Capital – Criticisms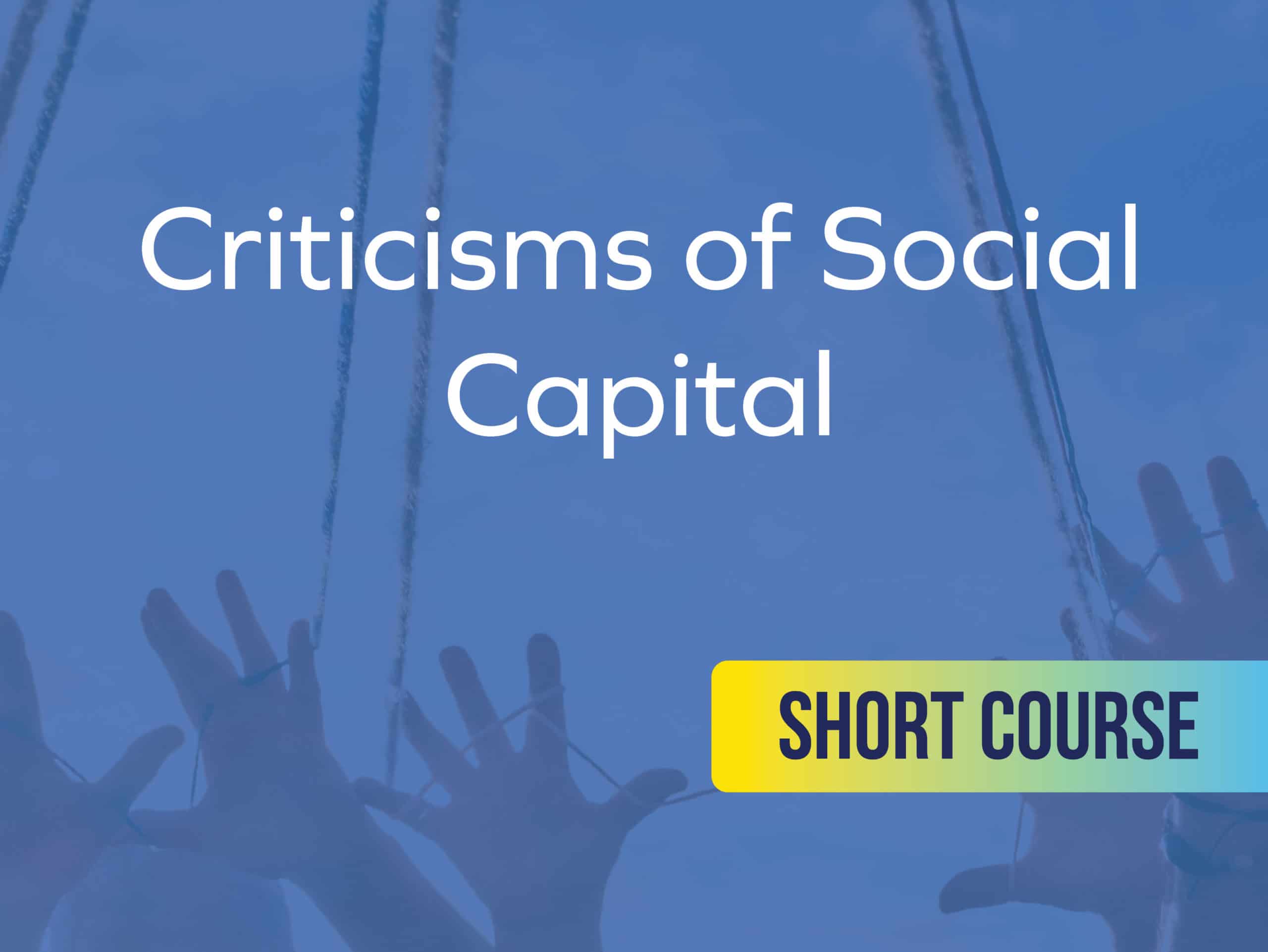 About Course
This course explores the criticisms of social capital by using the wicked problems framework to consider what problems with the concept limit is usefulness and scholarly rigor. Ultimately, the goal of this course is to help you to understand the concept better, apply it more effectively, and save you time in doing so.
This is a short course that is also available as part of the Full Course on social capital.
What Will You Learn?
Find out about the common criticisms of social capital in the literature

Discover the nine "wicked problems" of social capital and how and why they are problems in different conceptual approaches to social capital

Gain an understanding of how these problems could be mitigated or resolved including details of tangible lessons that can be drawn from the criticisms of social capital that can help us improve our research and practice
Course Content
Criticisms of social capital
Criticisms of social capital

Audio and Additional Materials

Quiz – Social Capital Criticisms
Student Ratings & Reviews
No Review Yet